Hello all! Happy to be here thanks to TBPMods/Kevin for introducing me to the fantastic supplier that is DazMode.

I've been a builder and gamer for as long as I can remember, with a few years breaks in between for business and personal reasons.

I've been back in PC building and gaming heavily over the last couple years, and built myself a nice system with an AIO cooler.

I was bitten by the upgrade bug again a few weeks ago and I'm going downhill hard and fast.

I repair and sell MacBooks as a side business (shameless plug! www.onebitetechnology.ca) and that has funded this entire build. Thanks Apple!


This is my first hard loop, and I was looking for (close to) perfection and clean design. It's taken me about 3 weeks, and I'm very happy with the result!

Parts list:
Case: Phanteks Evolv X
Mobo: Asus Maximus XI Code
CPU: Intel Core i5 9600K
Memory: 32GB Corsair Vengeance Pro RGB
GPU: Asus 1080ti Strix OC
PSU: Asus ROG Thor 850w
Storage: Samsung Evo 970 1TB NVME
Fans: Corsair LL120 and LL140
Cooling: EK GPU & CPU Block, Reservoir, 360mm and a 280mm rad.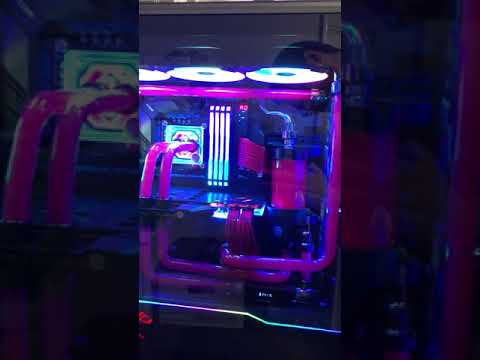 Thanks for looking!